Associate Data Analyst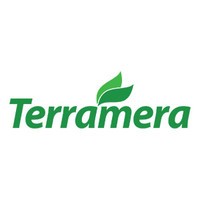 Terramera
IT, Data Science
Vancouver, BC, Canada
Posted on Tuesday, August 22, 2023
OVERVIEW
At Miraterra, we believe that soil health is crucial for mitigating climate change, increasing biodiversity and ensuring food security. We are a cleantech company using novel sensor technology, machine learning, and computational chemistry to generate soil insight and give farmers and agronomists the power to improve their soil health through data-driven decisions. This is the purpose that unifies and drives us and we are looking for brilliant and kind people who can join us in this mission.
We are a team of welcoming and intelligent scientists, engineers and business people who are focused on taking breakthrough product into the market. Miraterra existed for a couple years as a division in a larger corporation, Terramera, but is now spun out as a completely new company.

YOUR ROLE AT MIRATERRA
Miraterra is actively seeking an Associate Data Analyst to assist in the analysis of spectral data from soil samples. Miraterra is a Vancouver-based sustainable agriculture cleantech company. At Miraterra, we are passionate about the environment, working on ambitious projects to quantify soil health, sequester carbon into soils, promote regenerative agriculture, and transform how food is grown.

As a dynamic interdisciplinary team, we value and respect our employees, their diverse backgrounds and areas of expertise. Join us in our mission to fuse nature and technology to revolutionize agriculture and help tackle climate change!

WORKING RELATIONSHIPS
Reporting to the Team Lead of Interdisciplinary Spectroscopy, you will collaborate closely with the Soil Science, Robotics, Computational Chemistry and Machine Learning teams.

IN THIS ROLE, YOU WILL:
Apply techniques in signal processing and data analysis to extract information from spectral data of soil samples.
Ensure the accuracy, consistency, and reliability of spectral data through quality control procedures. Implement data validation techniques to ensure integrity of the datasets.
Compare spectral datasets obtained from different instruments and various types of soils. Identify similarities, differences, and potential sources of variation, contributing to the optimization and standardization of data acquisition protocols.
Prepare presentations summarizing the findings and insights. Effectively communicate results to both technical and non-technical team members.

WE'RE LOOKING FOR:
Proficiency in Python or another programming language commonly used in data analysis.
Experience with common data visualization packages and tools (e.g., matplotlib, seaborn, plotly).
Experience working with spectral data or analogous types of datasets.
General knowledge of chemistry, biology, mineralogy, or soil science, with a basic understanding of relevant scientific principles and terminology.
Meticulous attention to detail, with the ability to identify and resolve issues in data quality and signal processing.
Collaborative mindset, possessing strong teamwork skills and the ability to work effectively in a small team environment.

LOCATION
Based on-site in Vancouver, B.C. or remote in Canada or the US (with limited travel to Vancouver). Ability to work during Pacific Time office hours.

JOB TYPE

For more information on Miraterra, please visit our website at www.miraterrasoil.com

Miraterra is a safe, inclusive workplace for people of all backgrounds and walks of life. We strongly encourage you to apply if you are from a marginalized or underrepresented group.