Product & Program Manager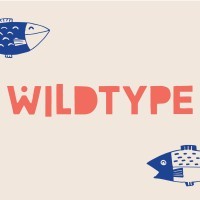 Wildtype
Product, Operations
San Francisco, CA, USA
Posted on Wednesday, March 8, 2023
About Wildtype
Wildtype is on a mission to create the cleanest, most sustainable seafood on the planet, starting with sushi-grade salmon. We're pioneering cellular agriculture to protect wild species and our oceans, and to reverse trends of global food insecurity. Wildtype will provide consumers with a new option for real seafood that provides the same nutritional benefits as the most pristine wild-caught fish, without common contaminants such as mercury, microplastics, antibiotics, or pesticides.
We were founded in 2016 by Aryé Elfenbein, a cardiologist and molecular biologist, and Justin Kolbeck (CEO), a former US diplomat who served in Pakistan and Afghanistan, in an effort to solve one of the world's biggest problems: how to feed a growing population without stripping the earth of its natural resources and biodiversity. Investors include L Catterton, Jeff Bezos, Spark Capital, CRV, Temasek, Leonardo DiCaprio, and Robert Downey Jr.'s Footprint Coalition, among others.
Come join us in transforming our food system for good!
Your work at Wildtype
Work with our Head of Product to develop new product concepts and work with cross-functional teams to evaluate the prototype readiness (texture, flavor, appearance, nutrition, cooking performance), manufacturing equipment and process scalability, market sizing, and consumer desirability

Manage product timelines and program tasks from concept to launch (concept development > product design > scale-up > launch and sustaining programs)

Work with key stakeholders to develop and maintain product requirements, which include specifications, product gold standard, product messaging, cost target, sensory targets, and nutrition requirements

Build out our consumer insights and market intelligence function to develop a deep understanding of our target audience (customer and consumer) through data: customer surveys and interviews, market sizing analysis, culinary testing, internal and external sensory testing, concept testing, etc.

Work with key R&D teams to build a process for novel scaffold ingredient sourcing, development, and screening

As needed, provide other support to commercial, operations, and research, development, and innovation teams
What you bring to Wildtype
Bachelor of Science with 3-5 years of experience in food/beverage Product Management

MBA preferred but not required

Ability to synthesize insights from scientific data and market research to drive product decisions

Proven track record in guiding groups to fast-paced decisions

Ability to forge strong working relationships with the RD&I teams with operational rigor

Collaborative, entrepreneurial, and dynamic working style
What we'll teach you
How to work with a fast-moving, interdisciplinary team working at the leading edge of numerous highly technical fields

How cellular agriculture works and how it could completely change our food system and reduce our dependence on animal agriculture this century

How to apply your product management skills at the intersection of food and biology
Impact plan
Within 1 month

you will gain familiarity with our scaffold production, cell integration, and food processing methodologies. You will participate in weekly Product steering meetings, lab and pilot trials, safety and shelf life testing experiments, and identify areas for improvement in efficiency and decision-making. You should expect to be working hands-on during your first week with our crew.

Within 3 months

you will have refreshed the market sizing work we've done for key products and species for both foodservice and retail. You will also work closely with the Tissue Engineering team to evaluate our new textural technologies, and work to develop a launch plan for new products. This plan should include equipment evaluation, timeline development, and product requirements identification.

Within 6 months

you will begin to manage program tasks and timelines for new product introduction. You will also work with our marketing and sales teams to develop foundational work for our consumer and customer insights function (understanding drivers of trial, repeat purchase, etc. and consumer perception on certain ingredients and methods of production).

Within 12 months

you will begin to expand your scope outside of just the tangible product itself and start to evaluate novel scaffold ingredients and new packaging formats/technologies. You will have completed a number of internal consulting projects, including streamlining Wildtype's product development funnel, our consumer insights work, and how these insights inform our external communications strategies.
Compensation range is listed below, in addition we offer
90th percentile equity.

Location: This position is an onsite role based in San Francisco.
Compensation (per year)
To learn more about Wildtype and see our newest updates, check out our blog!
Wildtype is committed to building a diverse workplace spanning multiple dimensions including race, color, ancestry, religion, sex, national origin, sexual orientation, age, marital status, disability, gender identity, and veteran status.