Bioprocess Manufacturing Associate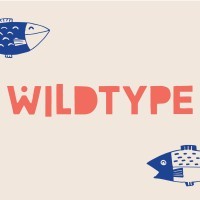 Wildtype
San Francisco, CA, USA
Posted on Thursday, May 11, 2023
About Wildtype
Wildtype is on a mission to create the cleanest, most sustainable seafood on the planet, starting with sushi-grade salmon. We're pioneering cellular agriculture to protect wild species and our oceans, and to reverse trends of global food insecurity. Wildtype will provide consumers with a new option for real seafood that provides the same nutritional benefits as the most pristine wild-caught fish, without common contaminants such as mercury, microplastics, antibiotics, or pesticides.
We were founded in 2016 by Aryé Elfenbein, a cardiologist and molecular biologist, and Justin Kolbeck (CEO), a former US diplomat who served in Pakistan and Afghanistan, in an effort to solve one of the world's biggest problems: how to feed a growing population without stripping the earth of its natural resources and biodiversity. Investors include L Catterton, Jeff Bezos, Spark Capital, CRV, Temasek, Leonardo DiCaprio, and Robert Downey Jr.'s Footprint Coalition, among others.
Come join us in transforming our food system for good!
What you will own at Wildtype
Operate and maintain cell culture bioreactors; perform harvest and media preparation operations

Perform equipment cleaning and sterilization, manual cleaning, clean in place (CIP), steam in place (SIP) and pressure tests (PT)

Thaw cell banks, expand cell cultures under aseptic conditions, and maintain cultures according to good manufacturing practices (GMP)

Operate and perform routine maintenance and calibration of process equipment

Prepare batch production records and standard operating procedures

Acquire and analyze data independently; record all experimental designs, data, observations, and results in an electronic laboratory notebook
What you bring to the table
2+ years of experience in cell culture bioprocess development and process transfer across size scales, in either academic and/or industry settings

Cell culture experience, preferably in mammalian cells

Comfortable with multi-tasking, a fast-paced environment, and working on different projects simultaneously

Detail-oriented and well-organized

Ability to relate with people at all levels within an organization, including diverse cultures

Ability to work overtime and on weekends, as necessary
What we'll teach you
How to apply your experience in bioprocess & cell culture to the production of next-generation seafood utilizing cGMP practices

How to work with a fast-moving, interdisciplinary team working at the leading edge of several fields
Impact Plan
Within 1 month

we'll rely on you to efficiently support & maintain our cell culture bioreactors. You'll be well on your way to learning Wildtype's unique process for cell cultivation. You will have defined your professional development goals for the next twelve months.

Within 3 months

you will have mastered basic bioreactor maintenance & operations within Wildtype's unique environment. You will be independently carrying out routine activities such as harvest operations, thawing cell banks, and expanding cell cultures.

Within 6 months

your skills will have developed to the point where you can independently train a new hire on Wildtype's entire bioprocess. Your work will be organized effectively to achieve tasks on time at a high level of quality.

Within 12 months

you will be able to articulate how your work directly impacts the company's milestones. You will routinely take the initiative to research topics independently and volunteer new ideas or approaches. You will have executed your first independently designed experiment with controls and presented your findings at a company-wide research meeting.
Compensation range is listed below, in addition we offer
90th percentile equity.

Location: This position is an onsite role based in San Francisco.
Compensation (per hour)
To learn more about Wildtype and see our newest updates, check out our blog!
Wildtype is committed to building a diverse workplace spanning multiple dimensions including race, color, ancestry, religion, sex, national origin, sexual orientation, age, marital status, disability, gender identity, and veteran status.