Janitorial Associate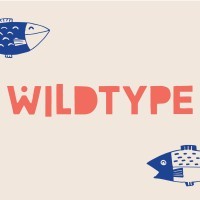 Wildtype
San Francisco, CA, USA
Posted on Thursday, May 11, 2023
About Wildtype
Wildtype is on a mission to create the cleanest, most sustainable seafood on the planet, starting with sushi-grade salmon. We're pioneering cellular agriculture to protect wild species and our oceans, and to reverse trends of global food insecurity. Wildtype will provide consumers with a new option for real seafood that provides the same nutritional benefits as the most pristine wild-caught fish, without common contaminants such as mercury, microplastics, antibiotics, or pesticides.
We were founded in 2016 by Aryé Elfenbein, a cardiologist and molecular biologist, and Justin Kolbeck (CEO), a former US diplomat who served in Pakistan and Afghanistan, in an effort to solve one of the world's biggest problems: how to feed a growing population without stripping the earth of its natural resources and biodiversity. Investors include L Catterton, Jeff Bezos, Spark Capital, CRV, Temasek, Leonardo DiCaprio, and Robert Downey Jr.'s Footprint Coalition, among others.
Come join us in transforming our food system for good!
Your work at Wildtype
Ensure a clean working environment in our office, lab, break rooms and pilot plant spaces

Conduct weekly inventory of supplies and equipment needed to maintain sanitation

Sweep, scrub, and wax floors as required

Clean sinks, drains, and other sanitary stations

Clean and polish floors, halls, and other areas

Replenish tissue, towels, soap, and other sanitary stations

Maintain cleanliness such as exterior of walk-in refrigeration, vent hood system, hand wash sinks, kitchen ice machine, fire control system, according to assigned procedures and schedule

Organize, stock, and maintain consumables for break rooms and janitorial products

Remove and dispose trash, recycling, and compost from all spaces

Perform any other janitorial work necessary in connection with office and plant operations

Minimal maintenance of the outside grounds (emptying trash, clearing the front/back yard as necessary)

As time permits, wash walls and windows

Maintain general facility cleanliness

As needed cleanliness of warehouse will require operation of an industrial sweeper and scrubber to keep the warehouse floors free of dust
What you bring to Wildtype
High school diploma or GED is desirable and 1 year directly related experience

1-3 years experience is preferred

Must have ability to communicate with others in a courteous and helpful way

Must be able to respond to inquiries or complaints from colleagues

Ability to lift up to 50 lbs

Ability to work

5:00AM-2:00PM

with overtime possible
Additional Requirements
Required to wear protective clothing and personal protective equipment

Will be required to stand for prolonged periods
What we'll teach you
We will train you on what we expect completed in our GMP facility

We will train you on proper documentation (SOPs, checklist, etc)

We will make sure that you have the proper training for all assigned tasks

How to work with a fast-moving, interdisciplinary team working at the leading edge of numerous highly technical fields
Impact plan
Within 1 month

will be familiar with all our current occupied buildings

Within 3 months

will have a detailed schedule for servicing all our buildings, we will have a checklist developed to ensure all items and services are consistently being serviced

Within 6 months

we expect to have a firm schedule, SOPs and detailed use inventory of supplies used.

Within 12 months

we expect to have metrics in place to determine when additional support is needed.
Compensation range is listed below, in addition we offer
90th percentile equity.

Location: This position is an onsite role based in San Francisco.
Compensation (per hour)
To learn more about Wildtype and see our newest updates, check out our blog!
Wildtype is committed to building a diverse workplace spanning multiple dimensions including race, color, ancestry, religion, sex, national origin, sexual orientation, age, marital status, disability, gender identity, and veteran status.