Research Associate: Muscle Differentiation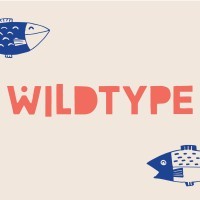 Wildtype
San Francisco, CA, USA
Posted on Thursday, May 25, 2023
About Wildtype
Wildtype is on a mission to create the cleanest, most sustainable seafood on the planet, starting with sushi-grade salmon. We're pioneering cellular agriculture to protect wild species and our oceans, and to reverse trends of global food insecurity. Wildtype will provide consumers with a new option for real seafood that provides the same nutritional benefits as the most pristine wild-caught fish, without common contaminants such as mercury, microplastics, antibiotics, or pesticides.
We were founded in 2016 by Aryé Elfenbein, a cardiologist and molecular biologist, and Justin Kolbeck (CEO), a former US diplomat who served in Pakistan and Afghanistan, in an effort to solve one of the world's biggest problems: how to feed a growing population without stripping the earth of its natural resources and biodiversity. Investors include L Catterton, Jeff Bezos, Spark Capital, CRV, Temasek, Leonardo DiCaprio, and Robert Downey Jr.'s Footprint Coalition, among others.
Come join us in transforming our food system for good!
What you will own at Wildtype
Establish new myogenic cell lines from various marine species

Maximize myogenic cell proliferation in suspension culture

Optimize muscle differentiation conditions in 2D and 3D systems

Improve cost efficiency and yield in all steps
What you bring to Wildtype
Passion for making a better food system by creatively utilizing cell/molecular biology and bioengineering tools

Reliable hands and good documentation practices

Teamwork and resilience
What we'll teach you
What it is like to work with super talented and motivated crewmates who are leading the frontline of innovation in cellular agriculture

Our current cell culture and evaluation processes and molecular techniques

How to keep your focus in a fast-evolving environment and communicate effectively across diverse teams
Impact plan
Within 1 month you will have learned Wildtype's myogenic cell line establishment efforts and cell culture system.
Within 3 months you will have set your professional development goals for the next 2 years. You will have carried out experiments to help purify, induce, and/or validate myogenic cell lines.
Within 6 months you will have helped establish a new myogenic cell line. You will have been exposed to our tissue engineering system. You will have started investing some time into your professional development.
Within 12 months you will have helped improve the condition for myogenic cell proliferation. You will also have started designing your own experiments to refine our protocols further and optimize muscle differentiation conditions.
Compensation range is listed below, in addition we offer
90th percentile equity.

Location: This position is an onsite role based in San Francisco.
Compensation (per year)
To learn more about Wildtype and see our newest updates, check out our blog!
Wildtype is committed to building a diverse workplace spanning multiple dimensions including race, color, ancestry, religion, sex, national origin, sexual orientation, age, marital status, disability, gender identity, and veteran status.