LIMS Data Engineer II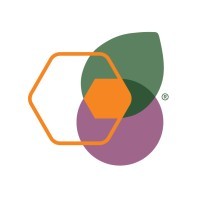 Brightseed
Data Science
South San Francisco, CA, USA
Posted on Thursday, April 6, 2023
ABOUT BRIGHTSEED
Brightseed is a pioneer in biosciences and artificial intelligence (A.I.) that illuminates nature to restore human health. Brightseed's proprietary A.I., Forager®, accelerates bioactive discovery, biological validation and ingredient formulation from years to months, rapidly revealing new connections between nature and humanity. Through Forager® and clinical evaluation, Brightseed partners with organizations across the consumer health continuum to offer insight into the world of bioactives and health solutions. Visit
www.brightseedbio.com
to learn more.
ABOUT BIOACTIVES
Bioactives are small molecule compounds produced by plants, fungi, and microbes that grow in and adapt to environments that present a wide range of challenges to their survival. Bioactives also benefit the health of humans – they are the enlivening caffeine in tea, the powerful antioxidant lycopene in tomatoes or curcumin in turmeric, and they inform active ingredients in medicines like Taxol, aspirin and Metformin, the latter a first-line treatment for Type 2 diabetes derived from the French lilac flower. Science has long known that bioactives are critical to human health, yet the vast majority remain unknown and uncharted – often referred to as the "dark matter" of nutrition. Brightseed's A.I., Forager®, discovers bioactives in nature and maps them to human health outcomes at a rate and accuracy that was previously impossible.
ABOUT THE ROLE
You are an expert data engineer with a passion for building modern data infrastructures and tools to explore the chemical diversity encoded in organismal genomes. At Brightseed, you will be responsible for building out innovative data pipelines and systems that capture and analyze high-throughput data to discover natural molecules for human health. You will develop modern APIs and web Apps to provide high quality, consistent and secure data access to our interdisciplinary team, as a crucial part of the Forager® platform to make novel discoveries. This role will report to the Director of Computation and is based in South San Francisco.
THE IMPACT YOU WILL MAKE
Lead the design, development, test, and implementation of laboratory information management systems (LIMS) for Forager, the world's best bioactive discovery platform
Work with other brilliant computational and experimental scientists to understand the detailed workflows of our Forager platform and propose solutions for improving its efficiency and traceability
Propose, implement, and maintain quality control methods to ensure high data quality across lab processes for discovering novel bioactives
Develop and maintain databases to support LIMS functionality in a scalable way
Develop and maintain technical documentation and user manuals for a wide range of users across the company
Stay up-to-date with emerging technologies and trends in LIMS engineering
Work collaboratively with other computation team members to ensure the integration of LIMS into larger projects and systems
THE EXPERIENCE YOU WILL NEED
Bachelor's degree or higher in Computer Science, Bioinformatics, Computational Biology/Chemistry or a related field
4+ years of proven industry experience in software development, database design, and engineering
A track record of achievements in designing and implementing LIMS/web apps for data access and visualization
Experience with collecting requirements for complex data analysis workflows and designing a software framework based on requirements
Familiarity with laboratory operations and workflows, experience with designing, implementing, and maintaining computational workflows involving multiple modular steps, and knowledge of data analysis in life sciences
Experience in evaluating, configuring, and tuning LIMS software on the market for customized needs
Excellent problem-solving and analytical skills in a fast pace R&D environment where the product requirements and internal software tools may change over time
Very comfortable with Docker and AWS cloud computing, converting others' code into Docker images for flexibility and migratability, and maintaining automated framework based on Docker and AWS events
Experience with different types of data storage implementations (e.g. key-value, document, SQL, graph/graph databases), and optimizations of data storage by mixing and matches
Fluent in Python Programming and frontend development languages
Strong written and verbal communication skills
COMPENSATION
The salary range for this position is $138,000-153,000
Compensation for this position is commensurate with relevant qualifications and work experience, academic credentials, job related skills, employment location and other factors.
More senior candidates are strongly encouraged to apply.
THE BENEFITS YOU'LL ENJOY
As a lab based company, where in person collaboration is key to drive innovation, we encourage all team members to be in our office most days each week. However we appreciate and honor the need and desire for flexibility and have implemented a hybrid working model. We have a fully stocked healthy kitchen, a gym onsite, plenty of free parking, weekly team events and a state-of-the-art lab and office.
We offer a competitive total rewards package with team-first benefits programs for full-time employees, including medical, dental and vision coverage, unlimited paid time off, life insurance, employee assistance programs, 401(k) plan, a mental health platform, employee discounts, payroll credits for cell phone and commuter costs and a paid parental leave program.
JOIN US, AND BE YOU
We are committed to making transformative discoveries with a team-first mentality. Successful team members are truth-seeking and trusting, with the tenacity required to trail blaze in uncharted territory. We are a collaborative team that actively seeks input and values differing perspectives. And we produce tangible results, holding ourselves accountable in the process.
We are also committed to cultivating and preserving a culture of connectedness and inclusion. We grow and learn together, respecting professional and personal experiences, areas of expertise, and types of self expression.
In recruiting for our team, we welcome the unique contributions that each one of us brings in terms of education, opinions, culture, color, ethnicity, race, sex, gender identity and expression, nation of origin, age, languages spoken, veteran's status, religion, different abilities, sexual orientation and beliefs.