Lab Assistant (part time)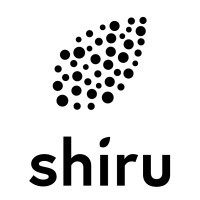 Shiru
Alameda, CA, USA
Posted on Thursday, April 27, 2023
At Shiru we believe that food should be delicious and nourishing without negatively affecting our planet. Acknowledging our growing global population as well as the imminent effects of climate change, Shiru's mission is to create better protein ingredients that will catapult us into a sustainable food future.
With our mission in mind, Shiru makes high quality, functional food proteins through better leveraging our precious environmental resources. To do this, we employ technologies originally created to solve problems in adjacent industries, including computational biology, machine learning, and industrial fermentation and bioprocessing.
We apply computational intelligence to find the most functional natural food proteins in the world, harnessing the inherent ability of microflora to produce them. We then partner with food and beverage companies to incorporate these unique protein ingredients into everyday products. Shiru is now expanding our team of dedicated professionals across multiple disciplines to make enhanced protein ingredients for a better world.
We are looking for an enthusiastic and detail-oriented laboratory assistant to join our team. As a laboratory assistant, you will report to David Melis, our Director of Fermentation and you will work closely with our scientists to execute the operations critical to protein research and production. As a member of an early stage start-up, you will have the opportunity to hone your laboratory skills, and contribute to our collective mission in a collaborative environment.
This is a part time position (20 hours/week) that will probably look like (1) of the following schedules:
Weekday Mornings
: Work 4 hours per day Monday through Friday, from 8:00 AM to 12:00 PM
Weekday Afternoons:
Work 4 hours per day Monday through Friday, from 1:00 PM to 5:00 PM
Flexible Schedule:
Work 4 hours on Wednesday, and 8 hours Thursday and Friday
Please note that the above options are suggestions and may vary depending on your personal preferences. We are happy to discuss options that fit your personal schedule.
You are detail-oriented and you know how to manage your time. You find yourself "in the flow" when you are working with your hands and at the bench. Your attention to detail helps you spot problems, ask questions, and work with others to identify solutions. You are a self starter with strong organization skills who can work independently and in a highly collaborative environment. You have a positive attitude, a growth mindset, and a passion for science, food, and sustainability.
Responsibilities
Prepare biological media, stock solutions, and buffers according to standard operating procedures
Comfortable performing basic calculations
Perform routine laboratory housekeeping operations, including autoclave sterilization and cleaning of lab glassware
Operate and maintain common lab equipment, including autoclave, lab glass wash
Maintain a clean and safe working environment; participate in laboratory organization and housekeeping
Organize and maintain inventories of reagents and consumables (including purchasing) to ensure smooth and consistent laboratory operations
Maintain accurate and organized electronic records relating to instrument maintenance history, hazardous waste management, and laboratory safety
Attributes
You bring a positive attitude to individual and collaborative tasks
Good organizational habits and time-management skills
Ability to work independently and troubleshoot resourcefully
You continually look for ways to improve your skills and existing workflows; you are excited to share your ideas with your teammates
Solid communication skills and a demonstrated ability to thrive in a dynamic, fast-paced environment
You expect work to be meaningful and to be part of a business dedicated to having a positive impact on the planet
Requirements
Associate's and 1+ year experience as a Lab Assistant or Technician or equivalent experience
Strong attention to detail and safety conscious
Strong interpersonal and communication skills needed for our cross functional environment
Familiarity with record management through ELN and LIMS is a plus
At Shiru, we're looking for people with passion, grit, and integrity. You're encouraged to apply even if your experience doesn't precisely match the job description. We're expecting your skills and passion to stand out—and set you apart—especially if your career has taken some extraordinary twists and turns. Please join us in this singular opportunity to create the future of food!
Shiru is an equal opportunity employer who values diversity. We do not discriminate on the basis of race, religion, color, national origin, gender, sexual orientation, age, marital status, veteran status, or disability status. Shiru offers competitive compensation and employee benefits along with an attractive equity package commensurate with candidate qualifications.