FP&A Manager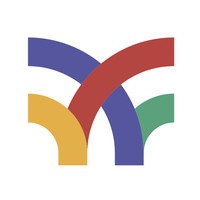 Sound Agriculture
Emeryville, CA, USA
Posted on Wednesday, March 22, 2023
Why you should join us:
At Sound Agriculture, we believe our food system can nourish consumers while benefiting farming communities and the planet. Through a deeper understanding of plant and microbial biology, we are leveraging the natural power of plants to make agriculture more agile and resilient. Our work focuses on developing nutrient efficiency products and modernizing plant breeding to improve the way we farm and the food we eat.
Sound is a Series D startup funded by leading investors in food and agriculture including Leaps by Bayer, Syngenta Group Ventures, S2G Ventures, BMO Impact Investment Fund, Chan Zuckerberg Initiative, Fall Line Capital, Cavallo Ventures, FootPrint Coalition and Northpond Ventures.
What you'll do:
We are seeking a Manager for the Corporate Financial Planning and Analysis (FP&A) effort at Sound. The FP&A Manager works closely with company leadership and the finance and accounting team to develop and maintain the medium and long-term financial plan, perform scenario analysis and to help guide strategic decision making. Understanding key components of the financial statements and how they interrelate will be crucial to provide insightful analyses, building accountability and predictability of financial performance.
There is also a strong business partner component with both company business lines, Nutrient Use Efficiency and On-Demand Breeding. In particular, advising on new business cases, exploring competitive landscapes, and being a data-driven thought partner for opportunities rooted in financial analysis.
This role reports to the Chief Financial Officer and can be remote, or based out of our Emeryville, CA headquarters.
Compensation Target:
$125,000 - 145,000 base salary
Bonus target 10%
Bonuses are earned based on annual company and individual performance and are prorated based on start date.
Sound reserves the ability to adjust the compensation range based on the final candidate's experience, skillset, and geography. In addition to on target earnings, we offer above average equity grants for the industry as we believe that every employee should have a stake in the company's growth. If you're above this compensation target, we encourage you to reach out and discuss the entire package and opportunity before deciding not to pursue this position.
Responsibilities
Provide analytical and modeling acumen in managing the business line bookings / revenue forecasting, scenario planning, reporting, variance and analyses for income statement, cash flow and balance sheet forecasts

Evaluate operating models of the business (in G-sheets) and evaluate sufficiency of these models vs. their ability to scale with the business. Explore and build potential new operating model (e.g. G-sheets, excel, other)

Work closely with the finance and accounting teams to execute the the annual budgeting process

Collaborate with FP&A team and business leaders in the monthly budget variance process; Analyze operating and financial results, and explain trends & drivers to facilitate strategic decision making

Manage and calculate metrics / KPIs and benchmarking on components of company financials

Build and maintain dashboards to deliver meaningful insights into business performance

Look for opportunity for the company to reduce costs and be assertive with department leaders about need to stick to budget and optimize profitability

Review existing processes and procedures to develop recommendations for improvements

Prepare business cases to support strategic and business decisions

Collaborate with Manufacturing and Supply team to coordinate medium term supply strategies and forecasts

Prepare materials for external reporting, ensuring data integrity across the different sources of information

Support the development of materials for Quarterly business reviews and board meetings
Targeted Skills & Experience
Significant experience with corporate finance, investment banking, business development or strategy consulting

Bachelor's degree required; MBA or CFA preferred

Demonstrated success in building and maintaining financial models

Experienced in using financial systems (Salesforce, NetSuite, etc.), with advanced skills in Excel, Google Sheets, and GSuite

Ability to create attractive presentations and present information in a clear, organized way for C-level and Board audiences

Expert analytical skill set, including the utilization of BI, data platforms and reporting tools

Experience and comfort working in a dynamic, high growth environment

High level of commercial and business development acumen

Able to solve complex problems and analyze across multi-dimensional variables

Excellent communication skills with ability to build relationships
This role demonstrates our core values by:
Boldness:

Leading strategic discussions through data-driven insights

Ownership:

Ensuring integrity and quality of external reporting through data accuracy and consistency of our internal systems

Tenacity

: Faces challenges with determination and confidently works with others on solutions. Values ideas and input from other business functions.

Creativity

: Driving a data-driven culture by ensuring access to and understanding of company KPIs and metrics
What we offer:
Opportunity to work in a disruptive startup with a talented, experienced, and growing team of dedicated individuals

Competitive total rewards package, including equity

Performance bonus structure or uncapped commission plan for sales positions

Comprehensive health care plans that include Medical, Dental and Vision coverage

Flex Spending Account (Healthcare, Dependent Care & Commuter Benefit)

401(k) with company match

Generous flexible paid time off

Paid parental leave

Mental health and wellbeing benefits

In-person and virtual events and engagement activities (we actually like hanging out with each other!) (e.g. First Fridays, Meditation, Potlucks, Cultural Events, Running and Climbing groups, Photo Contests, weekly Team lunch, etc.)
Sound Agriculture does not accept unsolicited resumes from individual recruiters or third party recruiting agencies responding to job postings. We will not respond to unsolicited requests to submit candidates.
Equal Employment Opportunity
We seek a diverse pool of applicants and consider all qualified candidates regardless of race, ancestry, color, gender identity or expression, sexual orientation, religion, national origin, citizenship, disability, Veteran status, marital status, or any other protected status.
Sound participates in E-Verify and will provide the federal government with your Form I-9 information to confirm that you are authorized to work in the United States. If E-Verify cannot confirm that you are authorized to work, Sound is required to give you written instructions and an opportunity to contact the Department of Homeland Security (DHS) or Social Security Administration (SSA) so you can begin to resolve the issue before Sound takes any action, including terminating your employment.