Research Scientist, High Throughput Screening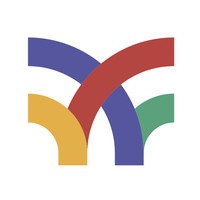 Sound Agriculture
Emeryville, CA, USA
Posted on Friday, April 21, 2023
Why you should join us:
At Sound Agriculture, we believe our food system can nourish consumers while benefiting farming communities and the planet. Through a deeper understanding of plant and microbial biology, we are leveraging the natural power of plants to make agriculture more agile and resilient. Our work focuses on developing nutrient efficiency products and modernizing plant breeding to improve the way we farm and the food we eat.
Sound is a Series D startup funded by leading investors in food and agriculture including Leaps by Bayer, Syngenta Group Ventures, S2G Ventures, BMO Impact Investment Fund, Chan Zuckerberg Initiative, Fall Line Capital, Cavallo Ventures, FootPrint Coalition and Northpond Ventures.
What you'll do:
The candidate will be responsible for utilizing common HTS related tools as well as novel approaches to execute screening of molecules and clone plants to drive pipeline candidates selection. The Research Scientist will demonstrate passion to identify best candidates working together with scientists across various disciplines with a product mindset. The ideal candidate will be responsible for the planning, organization, and execution of automated assays within the Research Technology team.
We are looking for a candidate to be independent, well organized, productive, have a high knowledge on the overall process of screening, data analysis, as well as strong communication and interpretation skills. They will manage 1-2 direct reports and will report to the Sr. Director of Research. The position is based in our Emeryville, CA headquarters
Compensation Target:
Research II $115,000 to $126,000
Research III $133,00 to $145,000
Bonus target 10%
Bonuses are earned based on annual company and individual performance and are prorated based on start date.
Sound reserves the ability to adjust the compensation range based on the final candidate's experience, skillset, and geography. In addition to on target earnings, we offer above average equity grants for the industry as we believe that every employee should have a stake in the company's growth. If you're above this compensation target, we encourage you to reach out and discuss the entire package and opportunity before deciding not to pursue this position.
Responsibilities
Execute a variety of molecular, biochemical, and microbial based assays to drive the identification of pipeline candidates

Provide analysis of HTS data to identify and characterize potential pipeline candidates

Effectively collate and interpret data systematically and make recommendations for next steps

Collaborate with the Automation team for the evaluation, validation, and overall process improvement of HTS assays

Clearly and effectively communicate ideas and results (both verbally and in writing) to a broad range of audiences

Manege the daily activities of direct report/s, as well as provide support for their career development
Targeted Skills & Experience
PhD in biochemistry, chemistry, molecular biology, or microbiology with 2+ years of relevant experience or MS degree with 7+ years of experience conducting high throughput screening of small molecules, proteins, or developing HT molecular assays for the selection of pipeline candidates.

Strong experience with liquid handling equipment and general plate handling automation

Experience with executing and analyzing data from HT assays

Proficient in strong data analysis skills, computer skills, and ability to draw conclusions and communicate results from large data sets

Ability to develop simple application tools to streamline data analysis is desired

Must be flexible and responsive to changing priorities

Highly resourceful and comfortable working both independently and in a team environment

Prior managerial experience is highly desired
This role demonstrates our core values by:
Boldness: Is never afraid to implement process changes to drive productivity and deliver results on time

Ownership: With curiosity engages with experiment owners, proactively looking for alternative processes to accelerate discovery and solve project's critical issues

Tenacity: Is deeply committed to the success of the organization bringing a solution oriented mindset to work everyday.

Creativity: Looks for new ways to collect, analyze, and report data maximizing the use of both old and new tools
What we offer:
Opportunity to work in a disruptive startup with a talented, experienced, and growing team of dedicated individuals

Competitive total rewards package, including equity

Performance bonus structure or uncapped commission plan for sales positions

Comprehensive health care plans that include Medical, Dental and Vision coverage

Flex Spending Account (Healthcare, Dependent Care & Commuter Benefit)

401(k) with company match

Generous flexible paid time off

Paid parental leave

Mental health and wellbeing benefits

In-person and virtual events and engagement activities (we actually like hanging out with each other!) (e.g. First Fridays, Meditation, Potlucks, Cultural Events, Running and Climbing groups, Photo Contests, weekly Team lunch, etc.)
Sound Agriculture does not accept unsolicited resumes from individual recruiters or third party recruiting agencies responding to job postings. We will not respond to unsolicited requests to submit candidates.
Equal Employment Opportunity
We seek a diverse pool of applicants and consider all qualified candidates regardless of race, ancestry, color, gender identity or expression, sexual orientation, religion, national origin, citizenship, disability, Veteran status, marital status, or any other protected status.
Sound participates in E-Verify and will provide the federal government with your Form I-9 information to confirm that you are authorized to work in the United States. If E-Verify cannot confirm that you are authorized to work, Sound is required to give you written instructions and an opportunity to contact the Department of Homeland Security (DHS) or Social Security Administration (SSA) so you can begin to resolve the issue before Sound takes any action, including terminating your employment.