Process Mechanic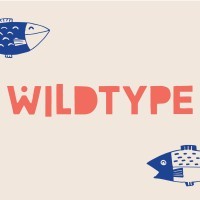 Wildtype
San Francisco, CA, USA
Posted on Friday, May 12, 2023
About Wildtype
Wildtype is on a mission to create the cleanest, most sustainable seafood on the planet, starting with sushi-grade salmon. We're pioneering cellular agriculture to protect wild species and our oceans, and to reverse trends of global food insecurity. Wildtype will provide consumers with a new option for real seafood that provides the same nutritional benefits as the most pristine wild-caught fish, without common contaminants such as mercury, microplastics, antibiotics, or pesticides.
We were founded in 2016 by Aryé Elfenbein, a cardiologist and molecular biologist, and Justin Kolbeck (CEO), a former US diplomat who served in Pakistan and Afghanistan, in an effort to solve one of the world's biggest problems: how to feed a growing population without stripping the earth of its natural resources and biodiversity. Investors include L Catterton, Jeff Bezos, Spark Capital, CRV, Temasek, Leonardo DiCaprio, and Robert Downey Jr.'s Footprint Coalition, among others.
Come join us in transforming our food system for good!
Your work at Wildtype
Ensure personal safety, food safety and quality protocols are followed at all times

Perform regular maintenance and repairs on equipment and machinery, including troubleshooting and diagnosing issues

Install new equipment as needed

Fabricate and repair parts as needed

Keep accurate and detailed records of maintenance and repair activities

Ensure compliance with all safety and health regulations

Communicate effectively with team members and management

Stay up-to-date with current industry trends and best practices
What you bring to Wildtype
High school diploma or equivalent

Minimum of 3 years of experience as a general mechanic in a manufacturing or industrial setting

Strong knowledge of mechanical, electrical, and plumbing systems

Ability to read and interpret blueprints and schematics

Strong problem-solving and troubleshooting skills

Ability to work independently and as part of a team

Valid driver's license

Ability to lift 50 pounds, climb ladders, and work on your feet for the entire day

Willingness to work overtime including weekends and holidays
What we'll teach you
Wildtype advocates for transparency and sharing of ideas and information. You will be working alongside the Operations, PD, Engineering, and Quality teams where you can find out what they are working on, what intrigues and motivates them, understand the challenges and successes are that have led to the current production process

How to apply your experience and technical knowledge to support the production of next-generation seafood utilizing cGMP practices

How to work with a fast-moving, interdisciplinary team working at the leading edge of numerous highly technical fields
Impact plan
Within 1 month

you will familiarize yourself with our production process, equipment, and facilities. You will have adapted your experience to Wildtype's unique manufacturing context. You will have defined your professional development goals for the next 6 months. You will also form an initial plan to respond to any unplanned downtimes/breakdown to minimize equipment down time.

Within 3 months

you will have worked cross-functionally with our operations and engineering teams to understand the requirements of our technology and process. You will review and execute our predictive and preventative maintenance procedures on set schedules for our most critical equipment. You will be trained to utilize our CMMS and partner with vendors to ensure equipment is operating as designed.

Within 6 months

you will continue to work closely with our operations & manufacturing teams to ensure a high standard for equipment and utility system maintenance. You will be independently running projects and managing external contractors. You can expect to periodically report progress on your projects to our entire team and will feel accountable for the functions of our plant maintenance and facilities systems. You will be able to apply lessons learned managing our San Francisco plant to the design and construction of Wildtype's first full-scale production site.

Within 12 months

you'll be our in-house expert regarding all utility systems and process equipment. You will have fostered an environment of high quality and continuous improvement. You will be our in-house expert in efficiently responding to and resolving utility and process equipment issues to support production.
Compensation range is listed below, in addition we offer
90th percentile equity.

Location: This position is an onsite role based in San Francisco.
Compensation (per hour)
To learn more about Wildtype and see our newest updates, check out our blog!
Wildtype is committed to building a diverse workplace spanning multiple dimensions including race, color, ancestry, religion, sex, national origin, sexual orientation, age, marital status, disability, gender identity, and veteran status.